Hello there,
this is a
pure
provocation but modern distro should be rolling while Ubuntu is a release based distro. Ubuntu has a big issue respect Debian, while it offers a bunch of software more it has for any cycle almost the 70% of the packages, the ones available on Universe, buggy. I am just a experiencing that all the packages I have to download from Universe have issues already fixed on Debian testing, you can open a bug request but this eventually will be fixed in the next release.
Dear POP! team have your ever thought to use another distribution as base? Like Debian?
The time where was impossible installing NVIDIA drivers on Debian is ended from at least ten years... If you don't want deal with the Debian community you can deal with PureOS which is developed by another company with a clear structure behind. There are many thing that POP! and PureOS already share together, but I want point out in particular that PureOS already uses coreboot which is one of your current goal.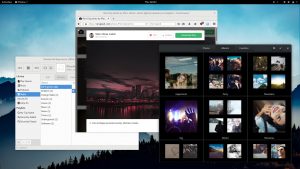 Purism — Private and Secure Hardware, Software, and Services

puri.sm
Eventually two US companies working on the same platform is a big advantage for all...